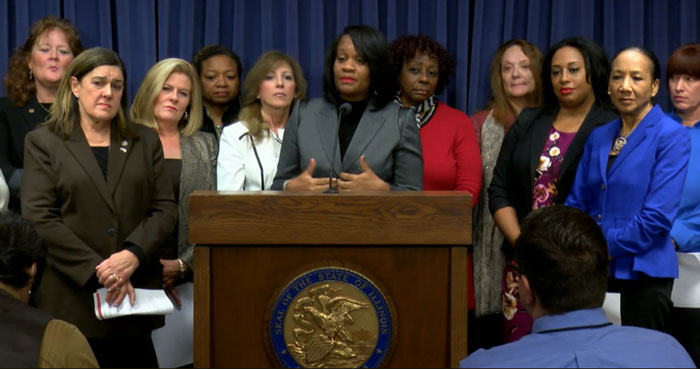 SPRINGFIELD – A bipartisan group of female state senators announced the creation of the Women's Caucus at a press conference in Springfield.
"We've seen throughout history that when women mobilize and claim their seat at the table, they break barriers and find solutions to the most stubborn of problems," said Senator Heather Steans (D-Chicago). "I expect this caucus will do the same for the women of Illinois."
The caucus is being formed to promote and advance women's issues within the legislature and to support female senators from both political parties.
Category: Video